Beef, Cheese and Carrot Sandwich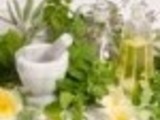 This is a beef sanwich from The Australian's Women's Weekly
Make and share this Beef, Cheese and Carrot Sandwich recipe from Food.com.
Directions
Combine carrot, cream cheese and iceberg lettuce in small bowl.
Spread half of the carrot mixture on one slice of sandwich bread;
top with roast beef, remaining carrot mixture and another slice of sandwich bread.
Cut into squares or triangles.