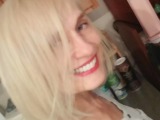 Based on a recipe from Bon Appetit's May 1987 issue in the Too Busy To Cook section, courtesy of Marie Zrallek King, Northridge, California. I confess that I brushed olive oil over the lamb chops before dunking them in the topping, only because the topping looked so scrumptious! DH likes these a lot, BTW!.
Directions
Preheat oven to 400°F In medium bowl, combine first 6 ingredients. Coat each chop by pressing mixture onto top and bottom. Wrap each chop in foil. Bake 20 to 25 minutes for medium-rare.
Preheat broiler. Open foil; sprinkle paprika over chops. Broil until browned, about 2 to 3 minutes.