From our local/state paper The West Australian and by Margaret Johnson one of my favourite posters. Times are estimated.
Directions
Heat the oil and butter in a heavy based pan and add the onion and cook until it has softened but not coloured and then add the garlic, button and field mushrooms.
Cook until they have collapsed and then add the chilli, and season well with salt and pepper and then add the oyster mushrooms.
When they have softened, remove from the heat and fold through the lemon juice and parsley.
Meanwhile toast and butter the bread.
Pile the cooked mushrooms onto the toast and then garnish with the enoki mushrooms.
Eat and enjoy.
Reviews
Most Helpful
This is really delicious. DD (toddler) says so as well. I only used 2 kinds of mushrooms and it was a very nice addition to breakfast. I think I preferred it without the freshly squeezed lemon juice though. I did everything to taste not measure. I used unrefined extra virgin olive oil, sweet butter (unsalted), button & regular white mushrooms, cayenne pepper powder instead of the red chili as that is what I had on hand, sea salt, freshly ground black pepper, Italian flat leaf parsley, plus the onion & freshly squeezed lemon juice. We had this along with eggs and rice cakes to be gluten free. Made for ALMOST 5 GAME.
Boy, this is delish!! I only had two kinds of mushrooms, but this recipe transcends using any great mushrooms and this was the case. It was a hot afternoon, and needed something that was totally easy and quick to do, and delicious! Well this did it! Lovely and full of flavor food was on the table in minutes! Made for Everyday is a Holiday 2010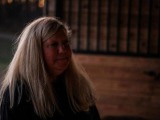 This made a simple but delicious lunch during the week.