Steak With Caramelised Red Onion, Feta and Roasted Pumpkin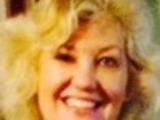 This is a dish bursting with different flavours, textures and brilliant autumn colours. It looks so pretty plated up - or serve it on a platter for extra visual impact. I adapted this from a recipe by Michelle Reedy in Australia's "Who" magazine.
Directions
Preheat oven to 180°C (350°F).
Peel red onions and cut into wedges about 2cm (3/4") thick.
Place onions into a small baking dish or pie plate and drizzle over 2 tablespoons of balsamic vinegar, the brown sugar and olive oil.
Cover dish with foil and bake for 1 hour and 10 minutes (but set timer for 30 minutes).
Meanwhile, cut the unpeeled pumpkin into wedges or chunks around 5cm (2" thick).
Toss with a little olive oil, salt and pepper and place into another small baking dish or pie plate.
When onions have been in the oven for 30 minutes, put the dish of pumpkin into the oven as well and bake for 40 minutes - but set timer for 30 minutes.
In the meantime, heat a small, dry pan over medium heat, add the pine nuts and toast until lightly golden brown, moving the pan and tossing the pine nuts constantly so as not to burn them. Transfer from pan into a small bowl and set aside until needed.
Crumble feta into a small bowl, cover and refrigerate until needed.
Make dressing by combining all ingredients in a small bowl and whisking well. Set aside until needed.
When the onions have been in the oven for 60 minutes (and the pumpkin for 30 minutes), remove the foil cover from the onions, close oven and bake onions and pumpkin for another 10 minutes.
While this is happening, heat oil in a medium frying pan and cook steaks.
Remove cooked steaks from pan and transfer to a plate. Cover with foil and rest for 5 minutes.
Meanwhile, toss together the rocket and the salad dressing.
To serve, place the steak on a plate, scatter over pumpkin and caramelised red onion. Scatter rocket decoratively over the top and around the sides, and then sprinkle over pine nuts and feta.