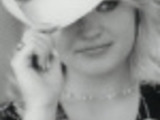 Easy and healthier way to get crispy tasty fish. I have used mostly mild whitefish like tilapia with great results. Don't be scared by the number of ingredients—it is mostly spices and herbs. Please adjust the spices, especially salt, to your taste. I have tried to post a balanced blend here but feel free to adjust mild, spicy, lower sodium etc...
Directions
Mix milk, vinegar and mustard and let set for 15 minutes. This will make a mustardy, buttermilky dressing to coat the fish.
In a separate bowl mix cornmeal with all the seasonings.
Dip fish fillets in the milk mixture and then in the cornbread mixture.
Spray broiling pan with cooking spray or brush with a little olive oil.
Place fillets on prepared pan and place pan under broiler 4 inches from heat.
Broil for 4 minutes per side or until fish flakes easily with a fork.
Serve with lemon wedges if desired.