Zucchini & Vegetable Slice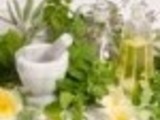 In Australia, 'slice' describes any food such as a cake or biscuit that is cut into squares in the tin or dish, and lifted out with a knife to serve. The best comparison is to call it a cake or a loaf, but it is definitively a savoury dish to be served with either hot vegetables or salad, or on its own as a snack, perhaps with your favorite sauce.
Directions
Place grated and chopped vegetables into a large basin together with flour and 2/3 cup grated cheese.
Reserve 1/3 cup for top.
Beat eggs until frothy with olive oil and add to bowl. Mix well and season with salt and pepper.
Spread mixture over bottom of an oven proof dish, sprinkle reserved cheese on top.
Bake in a preheated 350°F oven for 45 to 50 minutes.
This slice is delicious served hot and accompanied by salad, or cold with hot vegetables for a snack meal.